Vinyl Effect CD Duplication


These vinyl effect CDs are popular for both singles and albums. The duplicated vinyl CDs have a solid black ridged spiral running around the outside of the disc, giving the visual effect of grooves in a record.

The reverse side of the disc is black. These 12cm circular vinyl discs are available in other colours and have a 65mm printed area in the centre of the disc.

A Full colour paper label is applied to the disc to give an authentic vinyl look.

MTS multimedia can also provide record-style card wallets in a variety of colours including textured brown Manila and gold and silver.

Please contact us for prices and FREE samples.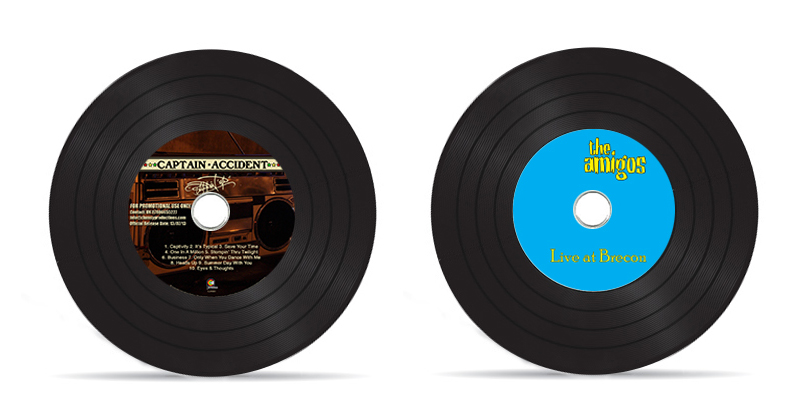 &nbsp